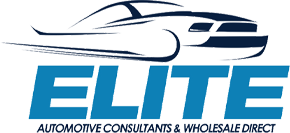 "
Listen when I say these men will get you riding the same day no pressure and no worries and going to do exactly what they stand and stand on it believe them cause if you playing on getting a car plz go see them. I love my 2020 Toyota Camry
"
Great experience. Not pushy at all. Extremely fair value for trade. Smooth application process. Drive home happy. Would recommend.
Dec 3, 2022,
Shanquerria M.
"
Johnny really goes above and beyond to make sure your car buying process is smooth. Elite CANNOT be beat! I would never purchase a car from anywhere else, besides Elite.
"
Johnny and his staff were very nice and patient with me . Johnny communicated very well with me and iept me informed on any updates within the process . At one point I got frustrated and Johnny assured me that he would get me approved . I'm proud to say that the process was well worth it and I'm highly satisfied with my Honda CRV. 10/10 highly recommend Elite Automotive!
"
Johnny and his staff were very nice and patient with me . Johnny communicated very well with me and kept me informed on any updates within the process . At one point I got frustrated and Johnny assured me that he would get me approved . I'm proud to say that the process was well worth it and I'm highly satisfied with my Honda CRV. 10/10 highly recommend Elite Automotive!
"
What a wonderful experience with buying a car! As a single mother, I am so leary about getting taken advantage of but Mr. House was forthcoming, patient, and honest throughout the process. I am very happy with my purchase.
"
Great dealership. I had a car shipped to Georgia and any issues I had they made sure to fix them in a timely manner. Also got me great financing. Easy and fair 10/10 would recommend.
Aug 30, 2022,
Abel-okoli I.
"
In life everyone goes through hard times, pain, suffering and losses. however only those who have the guts to get up and continue with their journey, emerge victorious. Investment in cryptocurrency, Bitcoin Mining/forex, is the surest way to earn maximum income. Not kidding you friends a trial will definitely convince you congratulations to me for today's profit withdrawal, over (Ten Thousand Dollar). You can enjoy this life-changing opportunity by connecting with Kate Harvey WhatsApp:‪+15203024548 Email:kateharvey661@gmail.com
"
Real nice guys there. Great service. Great car. Fair price and a easy experience. Cedric and Johnny were fantastic!
"
Great Customer Service. Johnny answered all questions, communicated well and waited for us to secure financing. The vehicle is exactly what I wanted at a reasonable price!
Mar 28, 2022,
Kristin B. C.
"
Definitely recommend! We got exactly what we were looking for. Fast and friendly service.
"
Easy to talk to, knowledgeable and willing to work with you. Best car buying experience by far. No bs and straightforward with business. Thank you to Cedric for the hospitality.
"
Johnny went above and beyond for me. He gave me the best options to choose from and made sure the choice was right for me. Great service, communication, and commitment to keep me happy.
"
Johnny was very helpful throughout the entire purchase of my vehicle and the rest of staff was friendly as well. My experience purchasing my vehicle was great and I would definitely recommend them to anyone else looking to purchase a vehicle themselves.
"
Great customer service ❤️‼️ They definitely have the best cars, I've gotten two from them. Go ahead and be driving the Elite way‼️
"
The staff was very professional. Traded in my car and purchased a new to me pre owned vehicle. I highly recommend this dealer.
"
Cedric was my salesman and made things go smoothly. Johnny also assisted us and he was nice too. We traveled from GA and got what we were looking for without the hassle. I definitely recommend this place to car buyers!
"
The team at Elite is great! Super easy to work with and knowledgeable about their inventory. They were responsive to our concerns and addressed them like pros. It was a low stress transaction and I would definitely buy from them again.
"
Johnny at Elite Automotive went above and beyond in helping me secure a used car after my old one broke down. He helped answer all my questions, and was always available to contact throughout the day. The whole car buying experience was expedited with his help and they keep their cars in great condition at this dealership. He even continued to help me after the purchase with maintenance and other needed items. I highly recommended buying your next ride here and am super happy with my purchase.
"
If you are seeking a car, I recommend ELITE AUTOMOTIVE in Tallahassee Florida... I am a Satisfied customer.
"
Far and away the best car buying experience that I've ever had and a genuine pleasure. The entire team was professional, helpful, and kind. I couldn't believe how easy they made the paperwork and I really appreciated their extremely low fees and easy going demeanors - not one person was pushy or trying to up-sell me. If you're looking to buy a car in Tallahassee, you should definitely check out Elite Automotive! My new car is shiny, well maintained, and a great price. 10/10
"
Great service, Walked me through every step of the progress. Most painless car buying experience I ever had…
"
This was the easiest car experience ever. Everyone was very professional & courteous!! Thank you Cedric and the Elite team. I am definitely a supporter of your business.
Jun 11, 2021,
Corneeceya B.
"
Very smooth process, highly recommended !
Jun 10, 2021,
Reginald F.
"
Staff was awesome, quick response, easy transactions. in and out in less than 30 minutes
"
What a wonderfully ran business! Johnny was extremely easy to work with, this whole car-buying process was effortless compared to previous experiences. He has sold vehicles to my grandparents, my cousin, my sister, and now to me. He carefully took my budget into consideration and was super honest during the entire process. My family and I do not plan on ever shopping for vehicles anywhere else! Thank you, Elite Auto: what a blessing.
May 27, 2021,
Miche P. L.
"
The best service I've ever had at a car dealership. They definitely care about their customers, I was legit in and out. Hands down best dealership in Tallahassee. Amazing customer service!!!!
"
I'm not sure how long it usually takes for other dealerships or people to get a car including the process. This is my first car buying experience ALONE and it was the perfect one. I saw the vehicle I wanted on Sunday. Monday I called to inquire about it and Tuesday I completed the process and took it home. The longest I was in there was MAYBE an hour including the test drive. I am EXTREMELY & THOROUGHLY IMPRESSED with the outcome, selection, and overall experience! Shop with them. THEY WONT LET YOU DOWN! I promise you!
"
The best dealership in town. I have got three cars so far and they all run great. Well recommended!
"
Smoothest Auto transaction I've ever done. Super nice staff ! Johnny and Charles are the best hands down I didn't feel pressured to buy anything they were patient and answered all my questions. I will definitely continue do business with Elite Auto for all my Auto needs!!! Im very satisfied!
Powered by
Dealer Car Search
Disclosure
The reviews displayed may or may not be a complete set. Reviews may be removed if they:
i. Are abusive. An abusive review or comment is one that makes personal attacks, threatens, or harasses others, or uses profanity.
ii. Violate privacy. Reviews that mention specific names of individuals or personal information in a manner that is inappropriate and/or unrelated to the performance of the service rendered are subject to removal.
iii. Are not from a current customer.
iv. Contain material falsehoods.
v. Are deemed inappropriate.
To encourage all feedback, positive or otherwise, an equal incentive for reviews, regardless of rating, may have been provided to the reviewer.
Google reviews provided via APIs https://www.google.com/+/policy/embedded-content.html
Facebook reviews provided via APIs https://developers.facebook.com/